1. Tru Earth Eco-Strips Make Laundry As Simple As 1,2,3...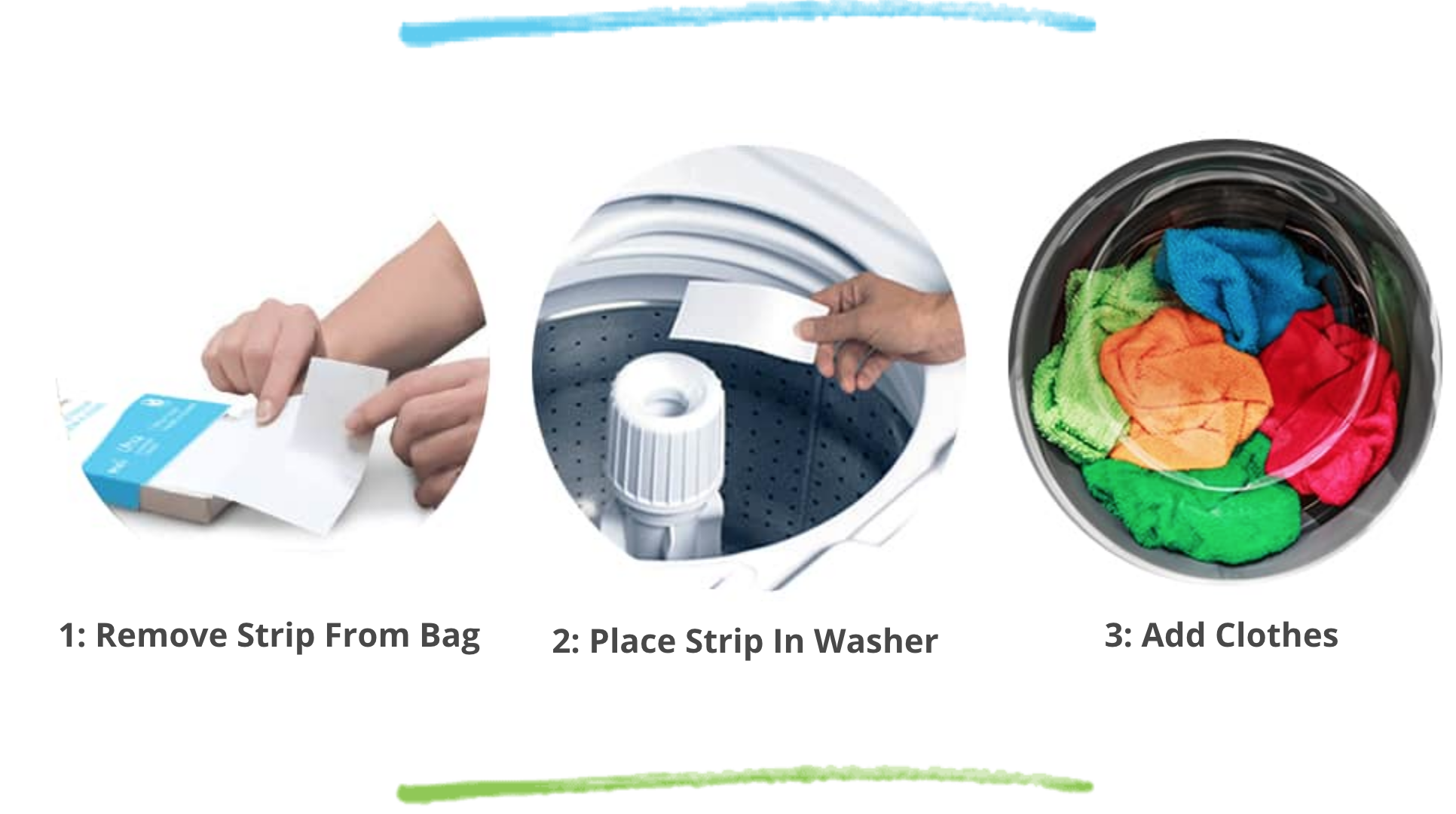 2. Gentle Enough For Even The Most Sensitive Skin
Not only are Tru Earth Eco-Strips incredibly convenient, we pride ourselves on safety and health.

Tru Earth Eco-Strips are hypoallergenic, vegan friendly and Paraben-free and are gentle enough for even the most sensitive skin.
3. No More Measuring - No More Mess
Let's face it.

Traditional laundry detergent is messy, and wastes so much space. Measuring out detergent whether it is liquid or powder almost always results in spillage.

I don't know about you, but when I'm doing laundry, I don't need another thing to clean up.

With Tru Earth, 1 strip equals 1 load. No measuring and nothing to spill.
4. Uncompromising Cleaning Power
Just because you want the chore of doing laundry to be simpler, cleaner, and more eco-friendly doesn't mean you have to give up cleaning power. This is why we haven't cut any corners with Tru Earth Eco-Strips Laundry detergent.

Each strip of Tru Earth Liquidless laundry detergent weighs just 3g, and packs the same power as 40g of premium liquid or powdered detergents.

Experience Uncompromising Cleaning power that

– Removes the Toughest Stains
– Reveals Vibrant Colours
– Restores Radiant Whites
5. No More Wasted Space
Take back your cupboard space! Traditional detergents fill up valuable cupboard space. Tru Earth Eco-strips give you back your space with our ultra-efficient packaging. Our packaging is so efficient that, you can fit over 400 loads worth of Tru Earth Eco-Strips in the same space as a single 100 load jug of traditional detergent.

Tru Earth Package dimensions:

Length 8.7″ (22cm)

Width 5.5″ (14cm)

Height 0.8″ (2cm)
6. Plastic-Free, Zero Waste Laundry Detergent
700,000,000 plastic laundry jugs are dumped into landfills across North America every year.

Not Tru Earth!

Our zero waste laundry detergent strips are packaged in a plastic-free compostable cardboard sleeve.

Better yet, our plastic-free package doubles as a shipping envelope further cutting back on waste.